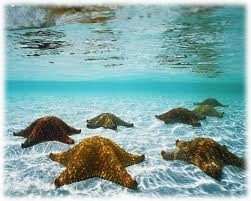 More than 1300 consulting services including more than 300 projects have been supplied in the latest 20 years to major pleasure yachtbuilding groups, commercial shipbuilding yards, research institutes and universities as well as private Owners.

The continuous and ready assistance supplied to the customers allowed the development of joint-venture, to improve the production and technical knowledge of the customer.
Currently the staff of Navaldesign&Consulting s.r.l. is constituted by eight engineers and four architects/designers. The firm can offer 360° services in the design ans survey field tanks
Among most relevant activities there are:
- Structural design by rules or direct calculations and FEM analysis on composite, steel or light alloy; sheet cut files and nesting;
- System plants design (electrical, hydraulics and 3D piping);
- Numerical Fluid Dynamic simulations even on border surfaces between air and water;
- Technical manuals and operating instructions on paper support or file, product and quality certification assistance;
- Reverse engineering operations and post processing;
- Interior and exterior design by 3D models and constructive 2D drawings; Photorealistic rendering, proposals and graphical presentation;
- Project management, technical direction, materials and labour lists, etc. ;
- Surveillance and surveying, thermographic and ultrasonic thickness measurement and defects, composites/wooden/metallic structures quality check and tests, (hardness, gloss, defects, humidity, etc..). (RINA and BV Certified technicians)
Customers' satisfaction is the best warranty for durability of professional relations without interruptions, allowing a mutual enrichment and development as well as the supply of more effective services and better answering the customers requests during the evolution of the market.
Particular attention is always given to production technologies to guarantee that each design is feasible and convenient since its preliminary phases, without forgetting style and ergonomics needs.
Eng. Stefano Milanesi is presently member and certified knowledge technician of ABYC.
He has been member of the Italian Association of Yacht designer As.Pro.Na.Di., of the Italian Association for quality culture AICQ-M, of SNAME (Society of Naval Architects and Marine Engineers) and ASNE (American Society of Naval Engineers).