03/07/2020
Sea Trials carried out on this M/Y Diano 26 in the province of Naples
21/02/2020
Sea Trials carried out on this M/Y Mangusta 80 Open by Navaldesign & Consulting in the province of Genoa.
Engines: Weber Motor AG MPE 750
Maximum Recorded Speed: 45 kn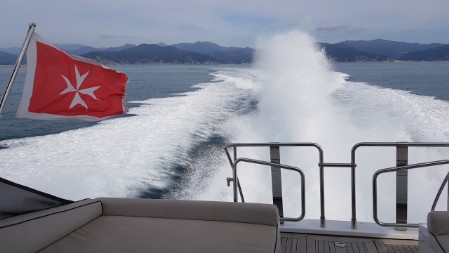 24/02/2020
Also this year, we renewed our membership with the American Boat & Yacht Council. Click the link below to view the certificate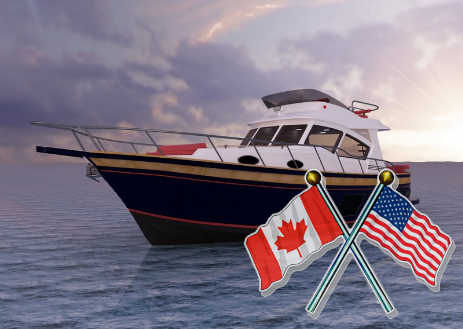 10/01/2020
As every year Navaldesign & Consulting will be present at the Seatec (5th-7th February 2020), Marina di Carrara. Come and meet us at our stand n°1092 , Hall "E" !
05/12/2019
Hull & Machinery survey on M/Y CRN custom 30 m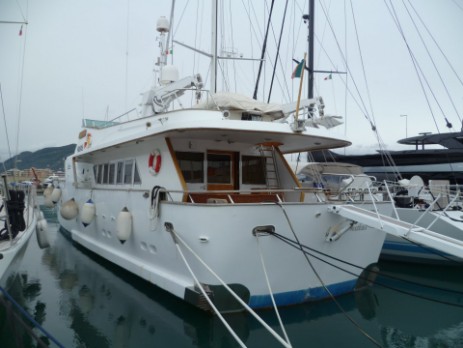 11/10/2019
We have received the qualification of #ABYC certified technician / surveyor. You can now contact us to ensure that your boat meets #US standards. Some of these standards are also recognized in #Canada, and many more will be recognized in the coming weeks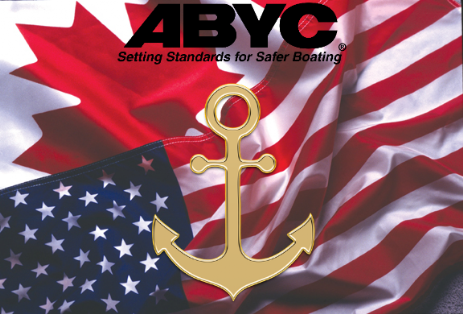 29/09/2019
This year we will attend the International Boatbuilder Exibition & Conference (IBEX) to be held in Tampa, Florida from 1st to 3rd October 2019, and we think you will really benefit from attending too.
Use this link to register for free and let us know if you are going: https://invt.io/1ediyjni2fd
Hope to have you join us at IBEX !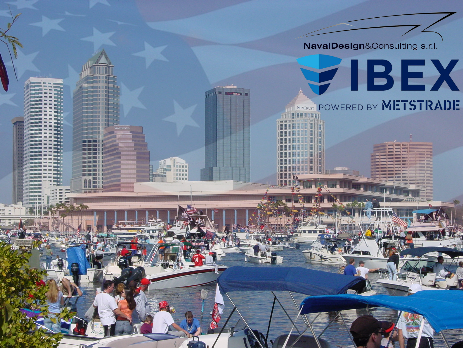 26/09/2019
On 30th September we will be to Tampa, Florida to acquire the qualification of ABYC certified technician/surveyor for the regulations in force in USA, so as to be able verify that your boat fully complies with the US standards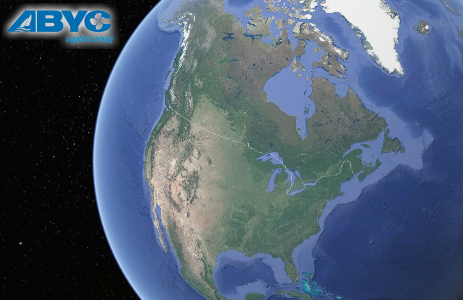 02/09/2019
As every time even this year we will be present at the Cannes Yachting Festival from 12th to 14th September, contact us on our channels to organize a meeting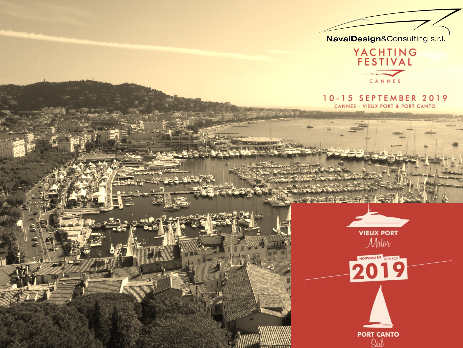 19/03/2019
Technical assistance during the hoisting and positioning of the mast with Laica Theodolite equipment to get the maximum precision, for Macchia Mediterranea sailing team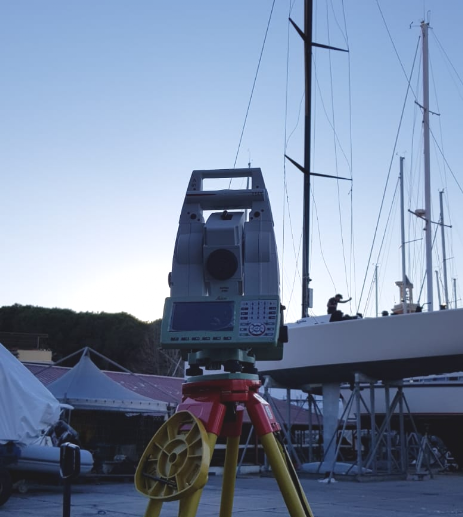 05/02/2019
Navaldesign & Consulting will be present at the Seatec (3-5 April 2019), Marina di Carrara. Come and meet us at our stand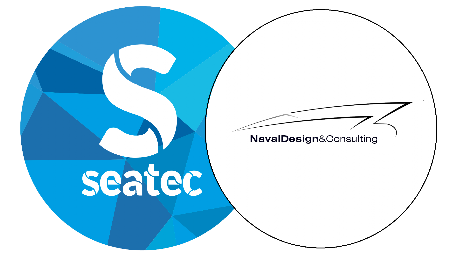 Hull & Machinery survey on M/Y Bertram 630
(detail of thermal image)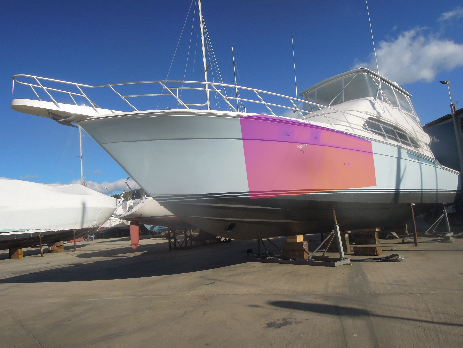 We were present at the Macchia Mediterranea Sailing Team presentation party.
Macchia Mediterranea is a regatta sailing ship for which we offered our Surveying Consultancy Service before the purchase.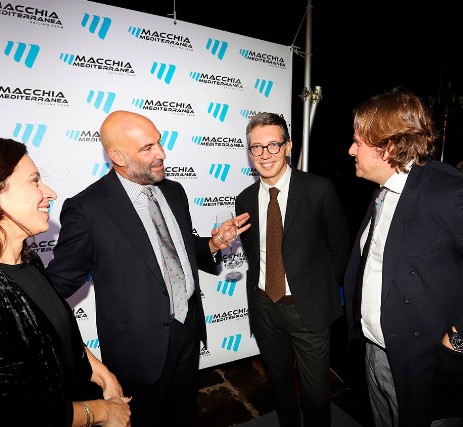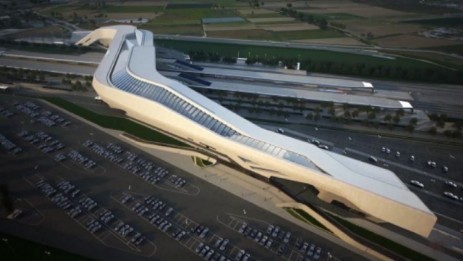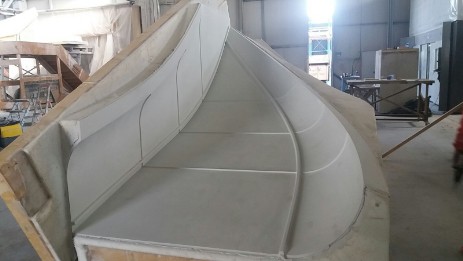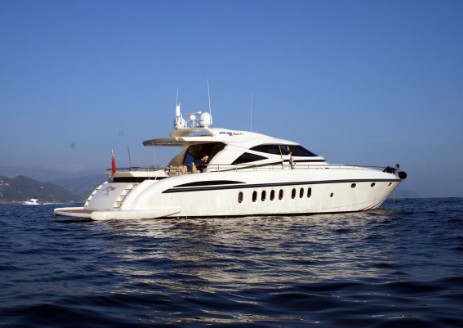 The project to connect the Naples Subway to the AV Train Station of Afragola is started. The AV Train Station of Afragola is

evaluated as one of the most beautiful train station in the world by BBC. NavalDesign&Consulting designed the 3D model, the composite structure and assembly procedure of the extremities of the platform roofs of the AV Train Station in collaboration with
HI-TEC S.r.l. and Idroitalia.
02/10/2018
Hull & Machinery survey on M/Y Alalunga 85 Sport
06/09/2018
M/V Ercolino - New BV classification for existing tug boat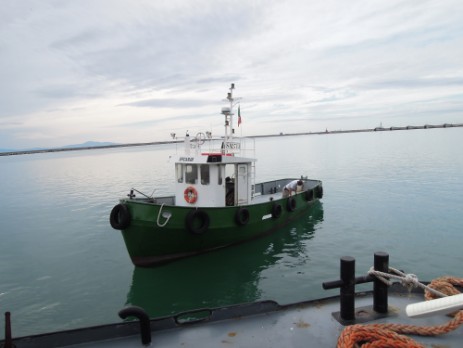 31/08/2018
Project in cooperation with the University of Bari and the University of Reggio Calabria for a floating platform supporting innovative wind turbine to take advantage of wind energy even in remote locations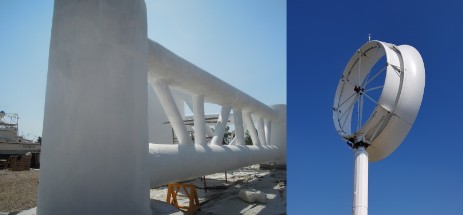 23/03/2018
Navaldesign & Consulting will be present at the Seatec (5-7 April 2018), Marina di Carrara. Come and meet us at the stand n°1095 , hall "E"!

30/12/2017
Start of the construction of the floating platform made by PRFV pipes made by Nuova Sguassero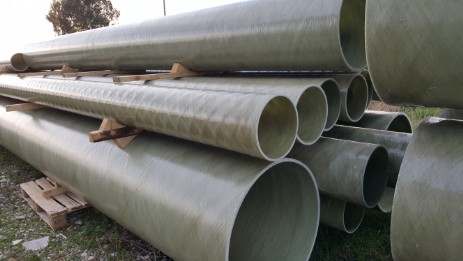 30/12/2017
End of Production Survey (Montecarlo Yacht 9602)
for private owner
04/12/2017
Hull & Machinery survey on Baglietto Ischia n°35 "Girolata"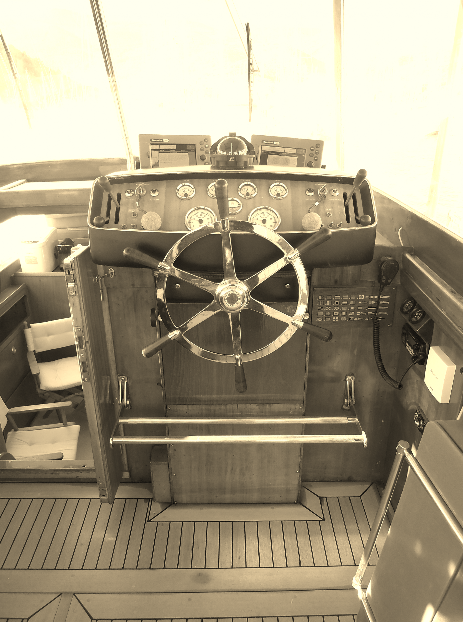 30/11/2017
Launch of steel burge (carriageable)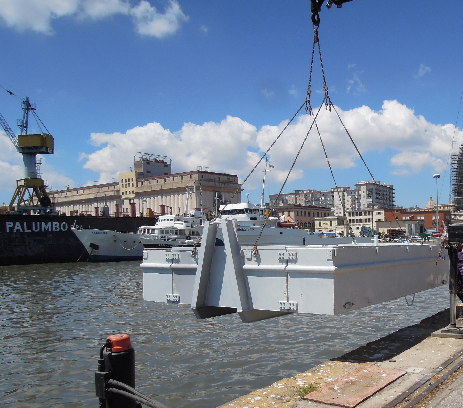 30/07/2017
End of Production Survey (Montecarlo Yacht 9601) for private owner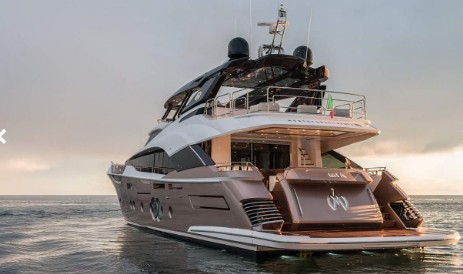 15/11/2017
NavalDesign & Consulting will be at the Metstrade (the largest marine equipment trade show) in Amsterdam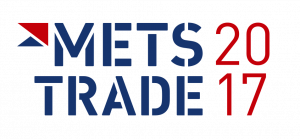 10/2017
NavalDesign & Consulting obtains the thermographic operator qualification certificate (RINA)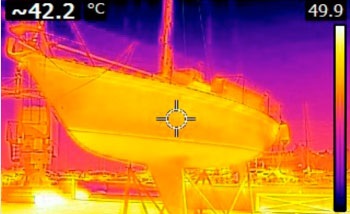 09/2017
New Force 12 presentation at Cannes Yachting Festival 2017.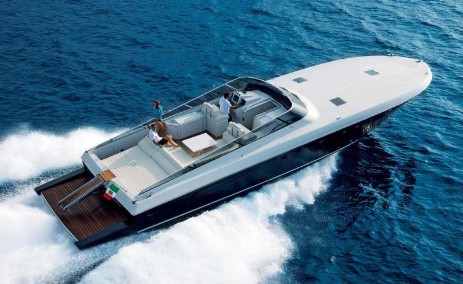 07/2017
Launch of pyrotechnic pontoon
05/2017
Transformer installation on Palmer Johnson PJ135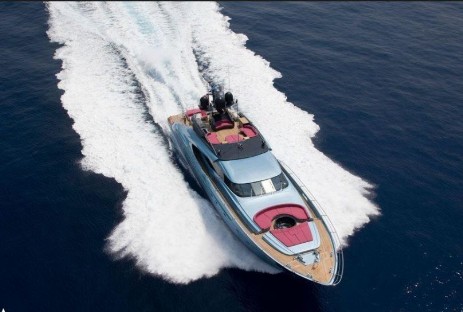 05/2017

We have managed the refitting of "Signora del Vento", a 83 m sailing ship.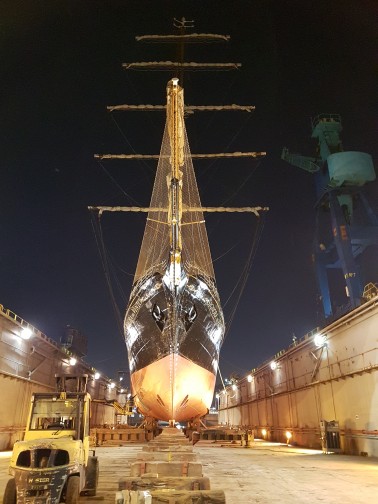 03/2017

Canados refit c/o Sea Yacht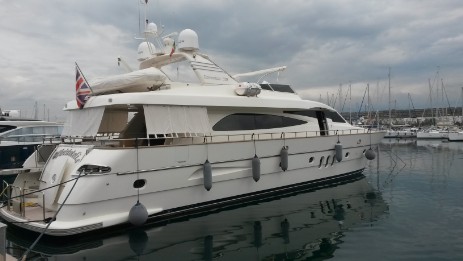 09-2016
Cannes Yachting Festival: great success for New Capelli T40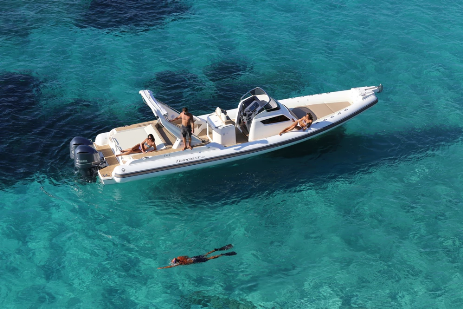 2017-01-13
The new fast rib (Jolly Drive), entirely designed by NavalDesign & Consulting, will be presented at Nauticsud (18-26 February 2017, Napoli). The new fast rib 44 is coming!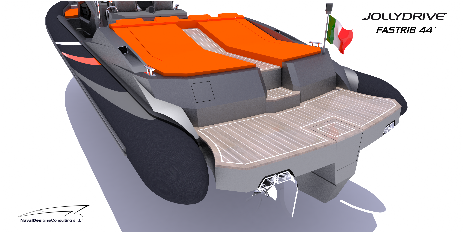 2016-07
New contract with Jet Capsule for new project - U.F.O. (ready in 2017)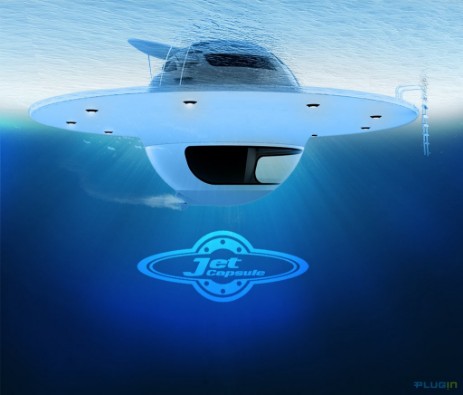 2016-07
Launch and entry into service of Dhow (Dubai)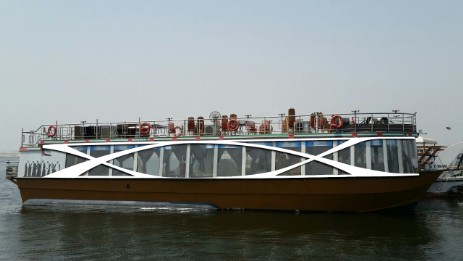 2015-10
Delivery of Pax Ferry 18 m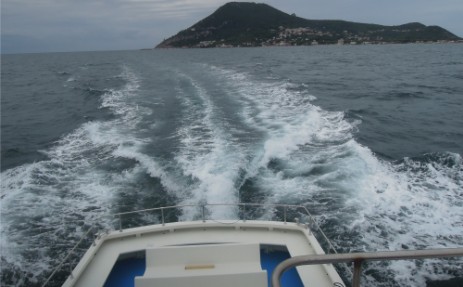 2015-06
Launch of Pax Ferry 18 m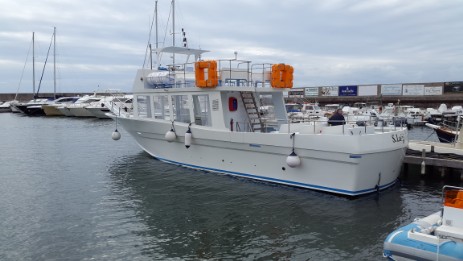 2015-05
Preliminary design for Badinotti group

2015-04
Contract with Jet Capsule for new project - Jet Kart.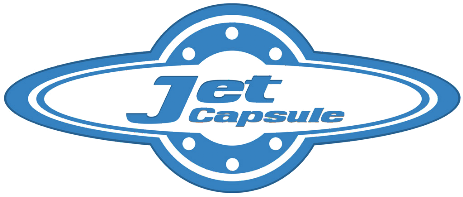 2015-01
New Contract with Cantieri Capelli for new RIB

2014-11
Joint Venture with CEPA-Power Management for use of patented green energy onboard marine vessels


2014-10
New contract for High Speed RIB

2014-09
Offshore European Championship Class 3C - New cooperation with CNG srl September 2014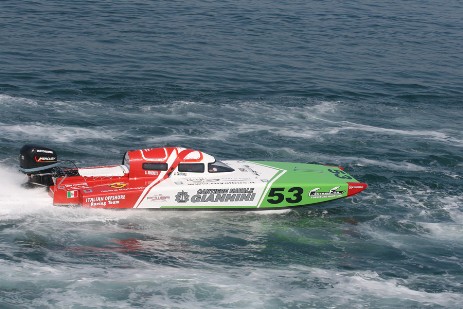 2014-09
New contract for Semidisplacement Trawler - 60'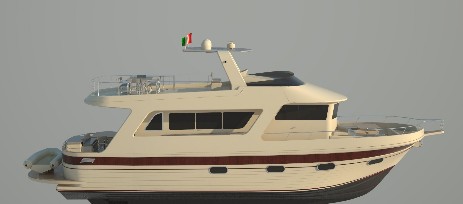 2014-08
New contract for RIB Series 40'-45'-55'-60'


2014-07
Delivery of Jet Taxi - 30knots 9 passengers!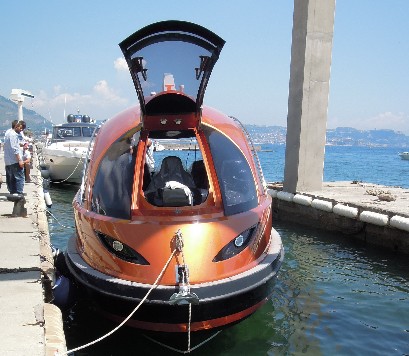 2014-07
Launch of 7th Fast Ferry 38m - 33 knots 210 passengers!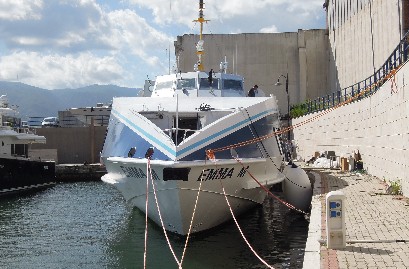 2014-03
New contract for Jet Capsule Team! Launch at July 2014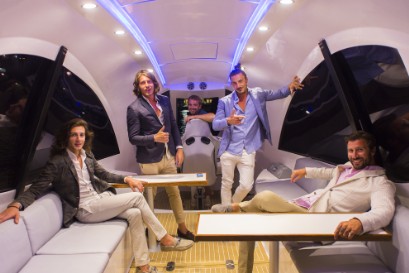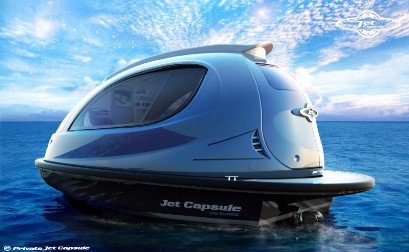 2014-01
Professional Fishing boat design 14m! Launch in October 2014!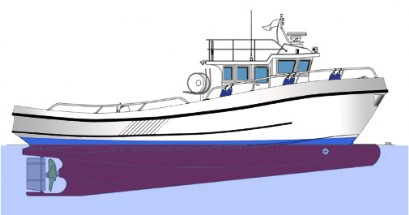 2014-01
UAE - Dubai - New design for classical cruising Dhow 90' length. Top Secret!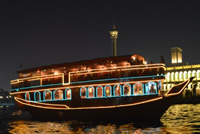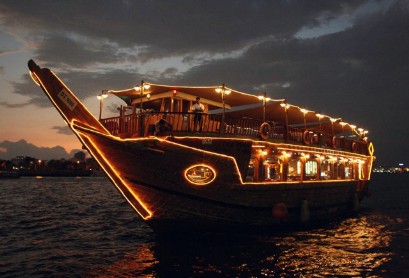 2013-11
New refit in progress - Classical wooden ketch 16m - launch on Sept 2014! Ready for charter March 2015.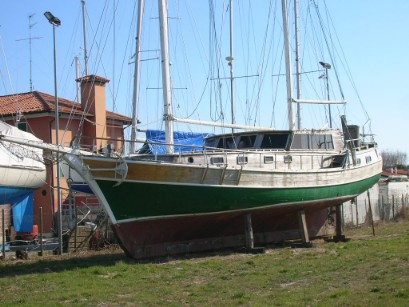 2013-06-25
Darlin 40 Open ready for launch and delivery!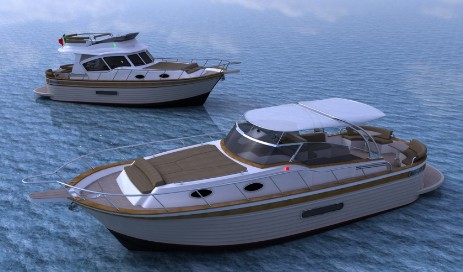 2013-06-13
Launch of one more 45' with teak deck and complete blu paint. 40 knots!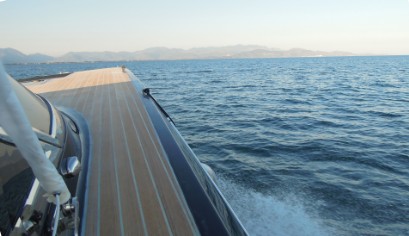 2013-06-06
Launch of the new SeaJet Capsule and Sea Trials.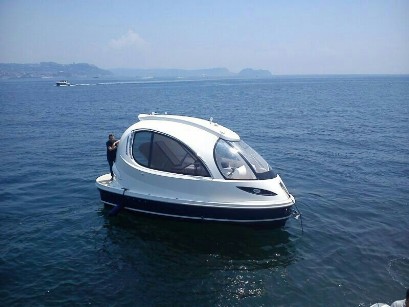 2013-05-31
Launch of the new Stem Ten F.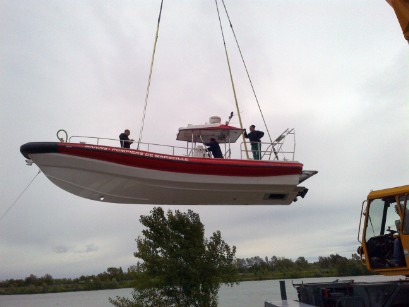 2013-05-03
Launch and Sea Trials of Est marine 29' RIB.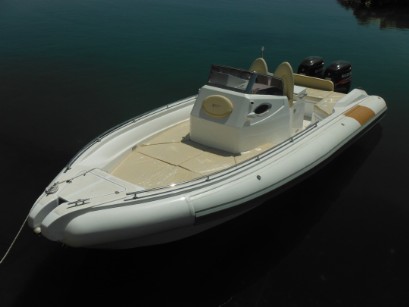 2012-9-14LAUNCH OF 6TH UNIT HSC FAST FERRY 38 - AIRNAVAL
The last HSC unit was launched in the district of Torre Annunziata built by the shipyard Naval Air Yacht for the shipping company Sicily Ustica Lines. The fast ferries and hydrofoils, made with safety systems for navigation comply with the new European regulations. During same occasion the shipyard had come also the official confirmation of the realization of a long-awaited, launch basin. The company will invest three million euro for the construction of the structure intended for boats over 30 meters with travel lift up to 250 tons.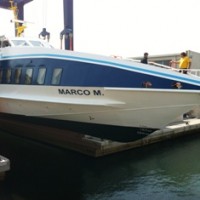 2012-07-30LAUNCH CLASSICAL LOBSTER "SPARVIERO 40"
The boat was built by one of the most ancient italian shipyard, on the beach on naples. The shipyard is specialised in wooden classical boat. This model is the biggest built by the shipyard and the most refined..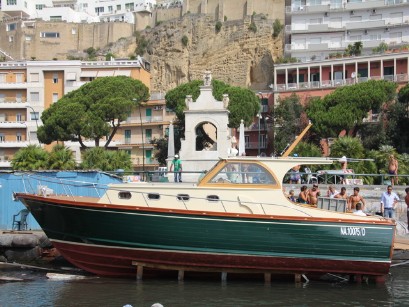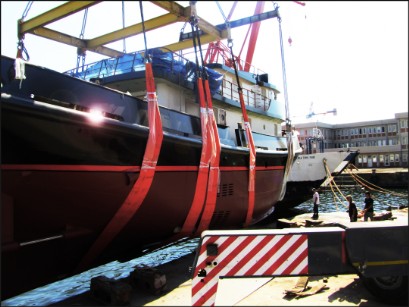 2012-07-05 launch of new XL45
The new model is the evolution of the existing 43' model that will remain in production. The boat is powered by 2x600gp and capable of 40 kn. It can be fitted with Carbon Hard top and openable glass roof.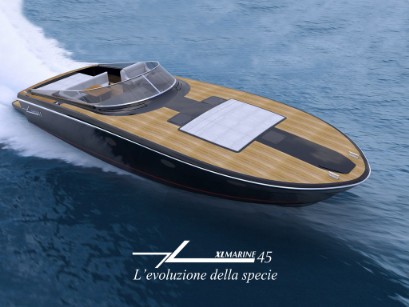 2012-05-02 LAUNCH OF XLMARINE 51 ARNESON DRIVE
- Over 50knots with carbon fiber hard top! Ask for sea trials!